Happy Monday! Oh, wait....
This weekend I traveled to the country of the gods aka Sonoma Valley where I did my fair share of wine tasting. Needless to say, I had a hard time honoring my commitments yesterday. For that, I am sorry! I'll post the photos of my amazing trip later, but for now, lets get down to business and meet a well deserving feature, Maria from Vintage Ooak Designs!

Maria is offering a special for Window by the Sea followers! 10% off when you use coupon code SEA4ME Thanks Maria!
Tell us a bit about yourself
I am a stay at home mom with 3 boys all under the age of 4! Needless to say I can keep myself busy. I have always been creative and especial love making jewelry. My realm of materials and jewelry making has evolved since the birth of my children.. After my 1st & 2nd sons River & Hudson I became involved with scrapbooking , thus getting involved with my love of paper & all the beautiful designs. After the birth of my 3rd son Finn, I fell in love with fabric and sewing. Currently, I have combined all three, jewelry making, paper, & fabric to serve as inspiration for my handmade items. What makes my shop so unique is I am always making NEW items ..I don't even know what I will come up with week & after week! When my boys are down for a nap is when I retreat to my craft room & just start putting things together & creating my next masterpiece =)
When did you discover Etsy?
Oddly enough I discovered ESTY while I was on vacation, I had found a cute little outside shop where the girl was selling handmade jewelry. I loved al her items and spent quite a lot of $ and asked her where I could buy more…hint, hint for my husband for gifts=). She then began to tell me about this wonderful world of Esty. She gave me some tips & the web address I checked it out and WOW I was in love at first sight!
It wasn't until about 6 months later when I bought a huge lot of watch gears, watch parts, and misc. vintage jewelry pieces from an estate sale that I was inspired to finally start my Esty shop. I had been making jewelry for fun, but had no one to enjoy it with me ….until ESTY!
Is Etsy your full time or part time job?
Esty is my "fun side job". Esty is my way to make some extra money for our family to do fun things together ! It also supports my hobby! Esty is something I do for FUN, and outlet for my creativity to thrive. I would like to see it grow as well as open more shops in the future! As my boys get older and go to school, when I am home all day I would like to full throttle promote & grow my little business into a full time job!
What inspires you?
My inspiration comes from observing the world around me. From the colors in a beautiful sunset, to the shapes along the beach, to the playful mixtures in my children's play dough creations…inspiration is all around me, I just choose to caress it and make it a part of my designs.
What are you favorite items from your shop?
My favorite items that I make are always changing =) I would have to say lately it would be the fiber wrapped friendship bracelets & the geometric spheres necklace. They both seem to go with everything!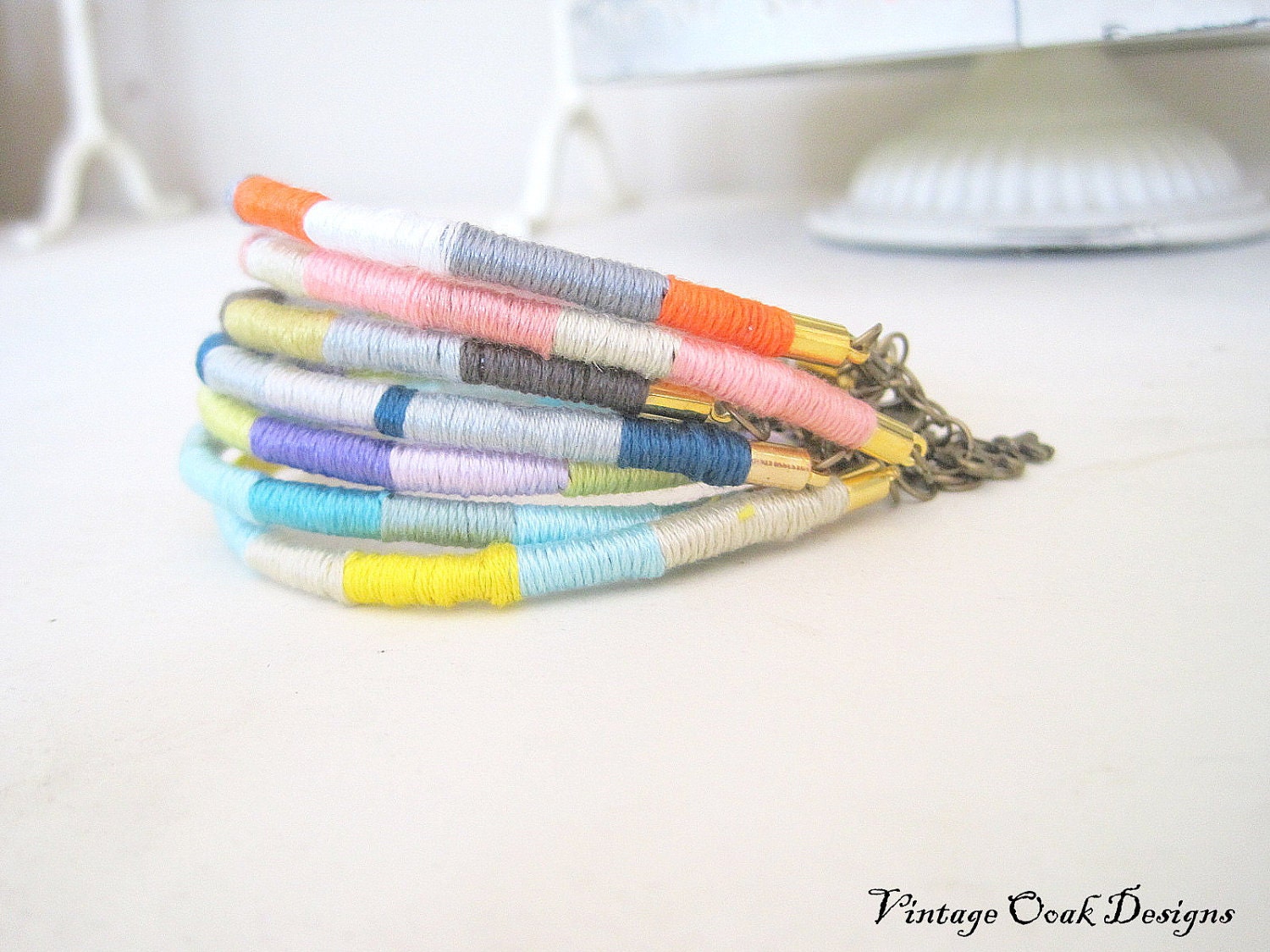 Advice to other Etsians?
If I could share one tip with an esty seller I would share the one that was told to me! That esty requires patience and perseverance. The average time it takes your shop to be noticed and start getting a steady flow of sales is 6moths to 1yr. I know as artists we put so much time & effort into what we make and hope that as soon as we share it with the world they will love it and buy it! But, as history has taught us that some of the greatest artists were not even discovered until after their life had passed. You have to create because it is a fire within you, not because you want a monetary amount for it. Believe in yourself and your work!
Maria is offering a special for Window by the Sea followers! 10% off when you use coupon code SEA4ME Thanks Maria!
A few of my Favorites :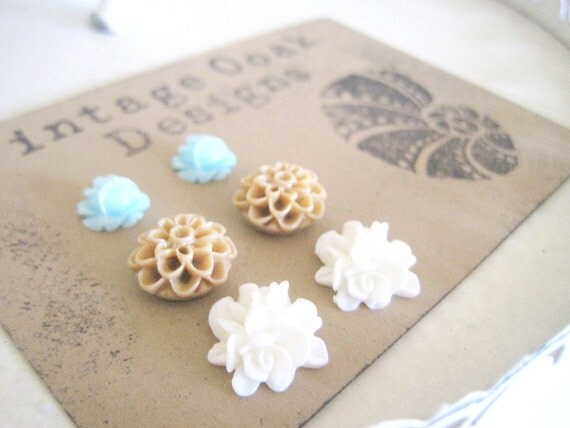 Seashore Flower Earrings 6pc. Set - Seafoam, Sand & White Flower Stud Earrings, Bridesmaid Gift, Summer 2012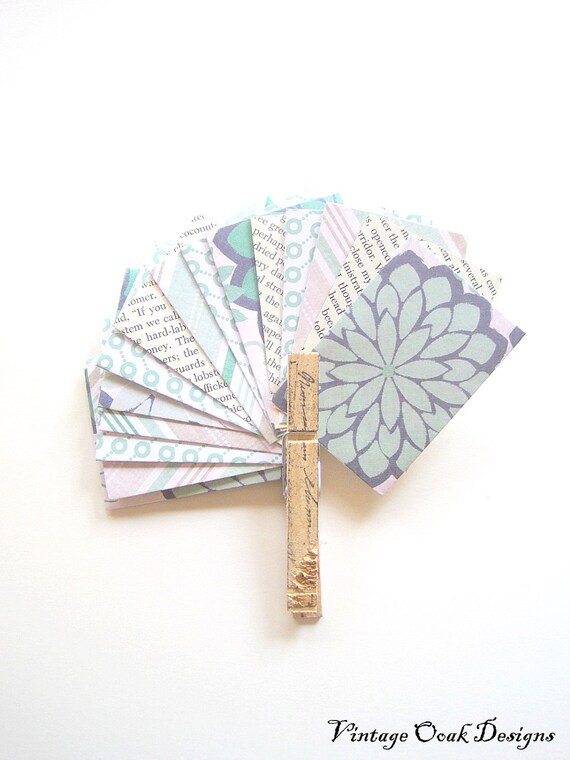 Mini Envelope & Gift Tag 45pc Set - Mint, Cream, Navy and Vintage Paper Set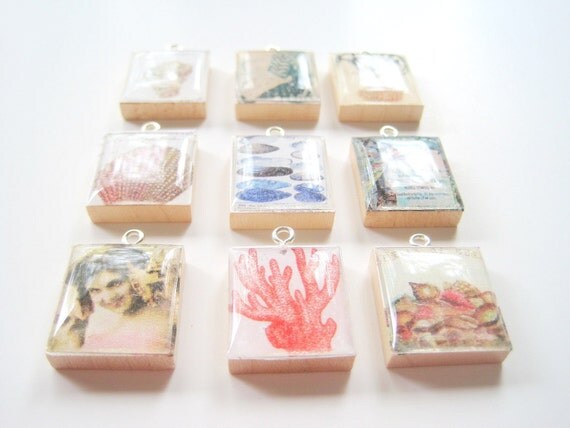 Seaside Vintage Scrabble Pendants - Coral, Sand, Shells & Mermaids - Choose your Escape to the Water World
Friend Maria and find out more about Vintage Oak Designs!
Maria is offering a special for Window by the Sea followers! 10% off when you use coupon code SEA4ME Thanks Maria!