Talk about a busy weekend! I have to start this blog post off by apologizing to my new friend Lindsey from Faerie Majikk for not sticking to the schedule. Lindsey was suppose to be featured on Friday. Had I not been running around like a chicken with my head cut off on Friday, that would have happened. Lindsey, I am very sorry!
I took the day off of work on Friday to help out my community. I have been a part of the Seal Beach Race for the past 13 years. This year was no exception as I ran around making sure I had completed my assigned duties. Thankfully, the event went off without a hitch. Another great year to be a volunteer!
On another exciting note, Window by the Sea will be featured inside our first store front! Hapa Collective, a boutique on Main Street, Seal Beach has graciously asked us to be a part of their shop. We are thrilled! Starting May 6th, Window by the Sea can be seen hanging on their walls waiting for a purchase! What is even better about this, our reclaimed window frames we will be using from this order came for our little home town of Seal Beach. What could be better?!? Local artist, local supplies, local artwork! Talk about a little piece of history!
Well, enough about me. As I catch up from my crazy busy weekend, I remembered this morning that I had forgotten all about Lindsey. When you see her artwork, it's hard to believe that anyone could forget this artist who creates beautiful fantasies!
Here she is!
What makes you unique?
What made you decide to start a shop?


Apart from creating things, what do you do?
Is Etsy your full time or part time business?
What other avenues, if any do you share your work with the world?
What steps do you take in your creative process?
What is your favorite item in your shop and why?
Where does your inspiration come from?
What is your favorite part of being a part of the Etsy community?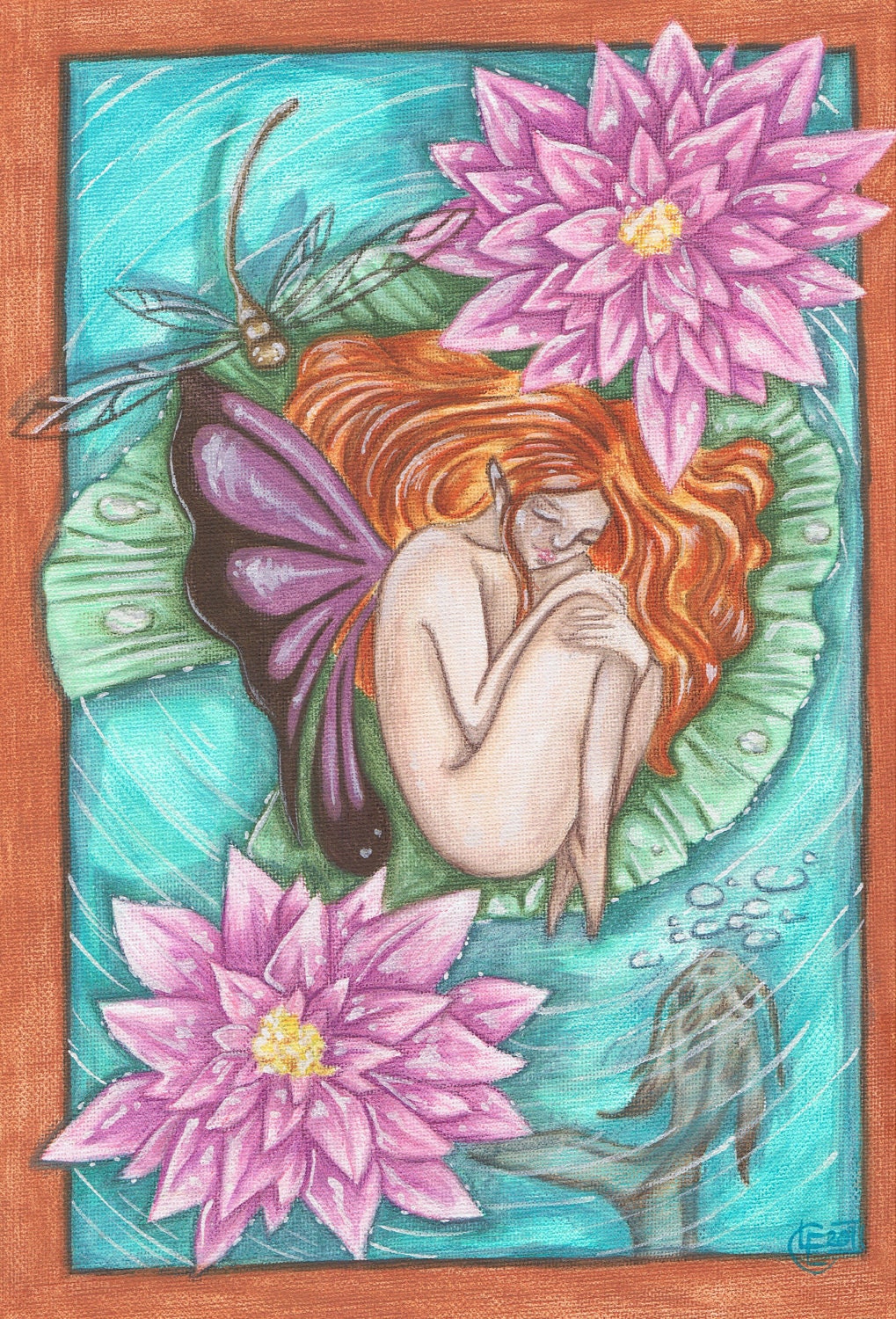 Who or what has been most influential in being where you are today?
Who is your most influential Etsyian?
When did you know you were an artist/maker?
How do you get out of your creative ruts?
Where would you like to be in ten years?
If you could share one tip with a new Etsy seller, what is the most important thing to learn and why?


Win an Orchid & Reptile print set (3 - 4x6")
Become a fan of Faerie Majikk facebook page to enter!