As business continues to grow, Ron and I are continuously looking for new ways to expand. As you know, most Etsy sellers aspire to quit their day jobs and be able to create all day! We are no different.
I decided to create a post on Etsy forums to see if I could get my fellow Etsians interested in our blog. But more importantly, I wanted to get to know the members of my community, the Etsy community that is.
Colt, from The Plate Factory was the first to say hello.
Colt is located in Jackson Michigan where he has been creating license plate art for over 6 years! He joined Etsy in January and is already becoming a popular seller in the community!
I asked him a few questions that went something like this:
What is the first creative memory you have?
I have always loved to draw so I remember in 3rd grade I designed banners for the school for an art show. I was so proud they used my design for the actual banners!
What or whom began your creative journey on Etsy?
I started selling my license plate art on garage journal in 2011 and a guy on there said "you should check out Etsy" and he posted a link....a few weeks later I opened a shop!
How did you come up with your shop name?
The shop name just came naturally.....I was making things from plates so "ThePlateFactory" stuck.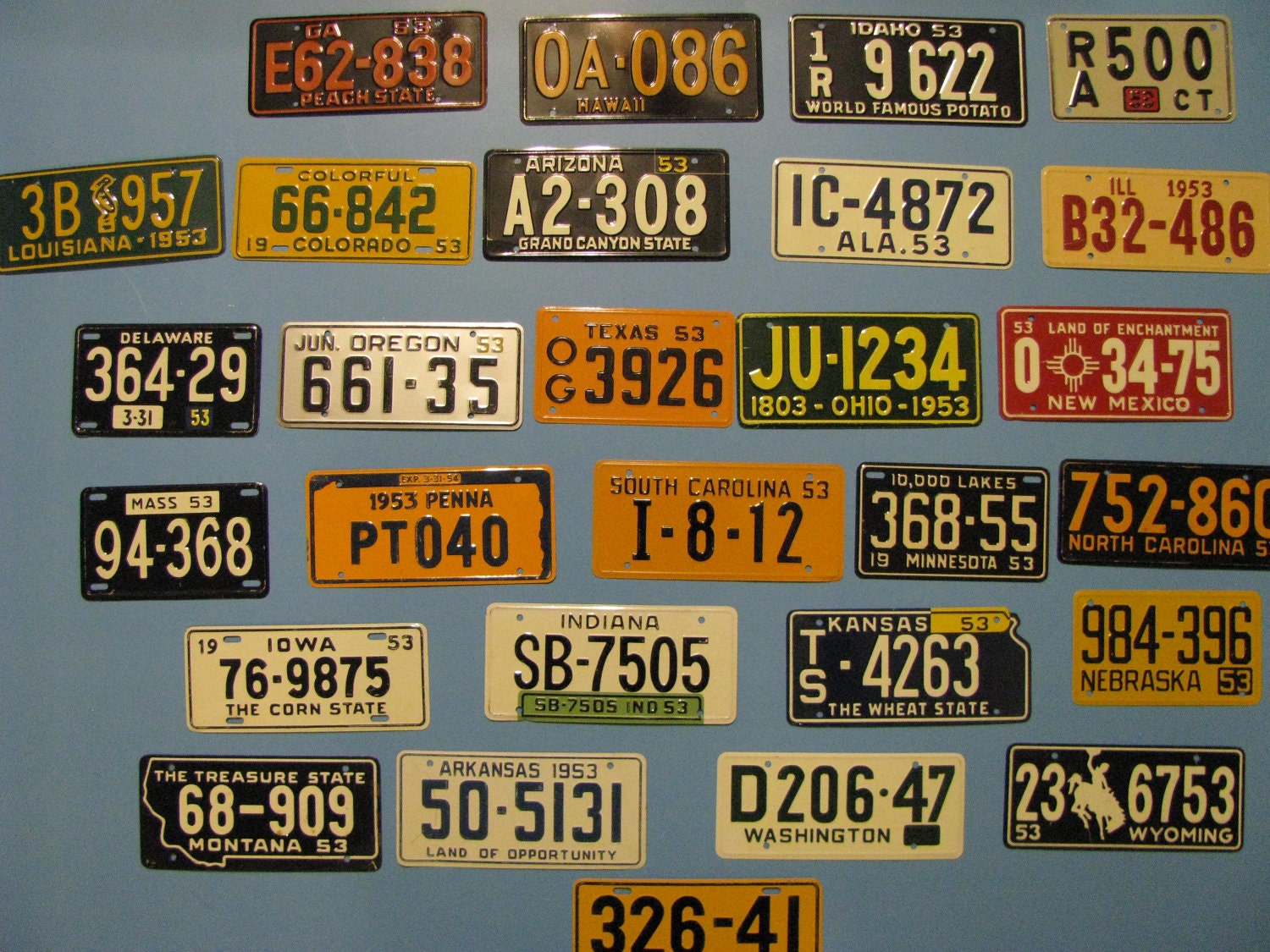 Describe what creations you have in your shop?
I have so many different creations in my shop. I have fun stuff like the magnets I put together with mini vintage license plates. I also have more time comsuming things like my mosaic letters and vintage mirrors. I also offer custom made to order signs out of real vintage license plates.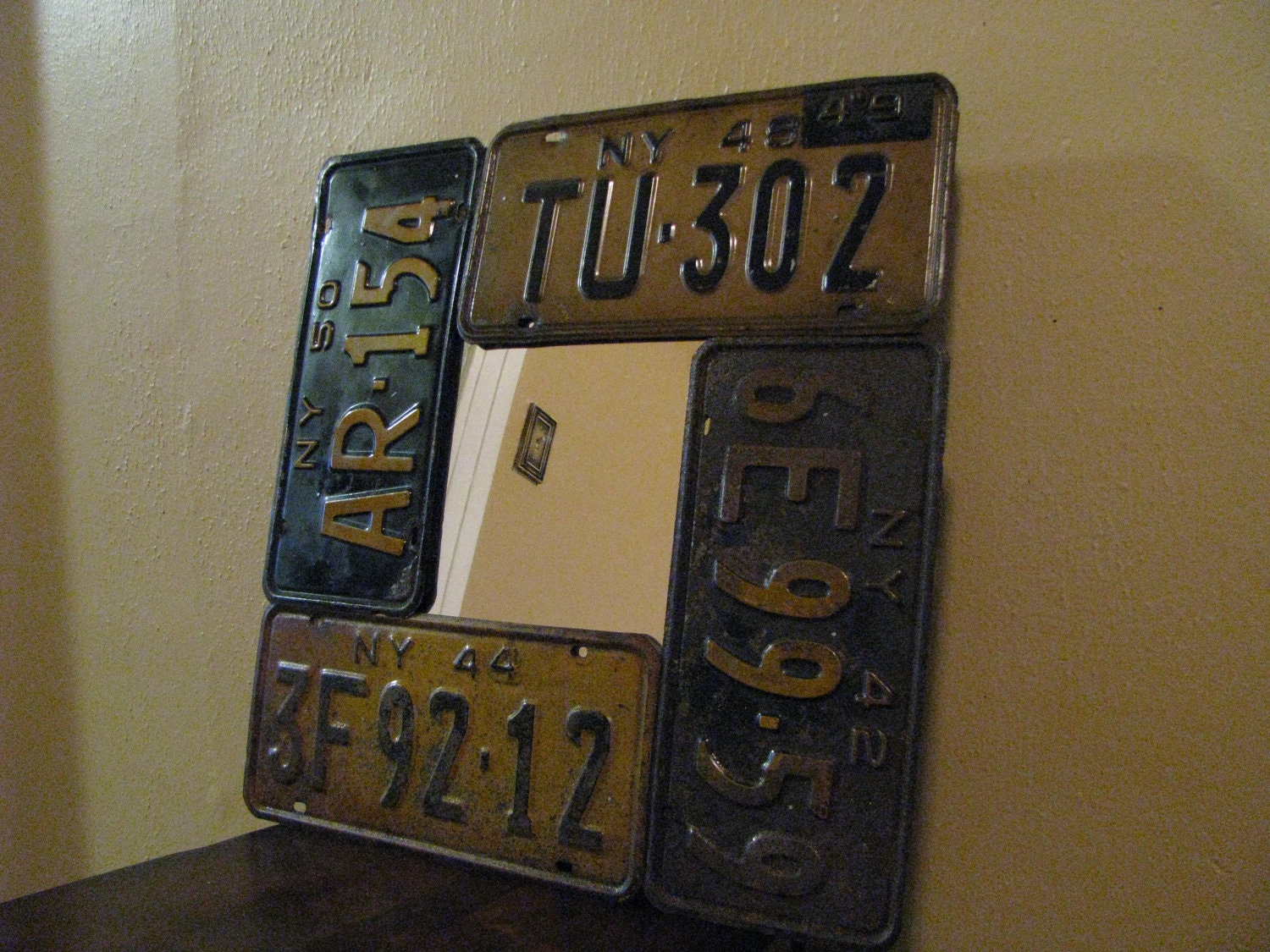 What

inspires

you?
What really inspirers me is my family. We have a special needs son so my wife is a stay at home mom. One income can be tough so I do the license plate stuff on the side and its so fun, its a therapy for me and a small extra income for us!
What do you listen to or watch while creating?
I really like it to be quite when I create. I will work in the basement or garage and I just love the silence. It may sound crazy but I can focus on my designs better and its relaxing at the same time!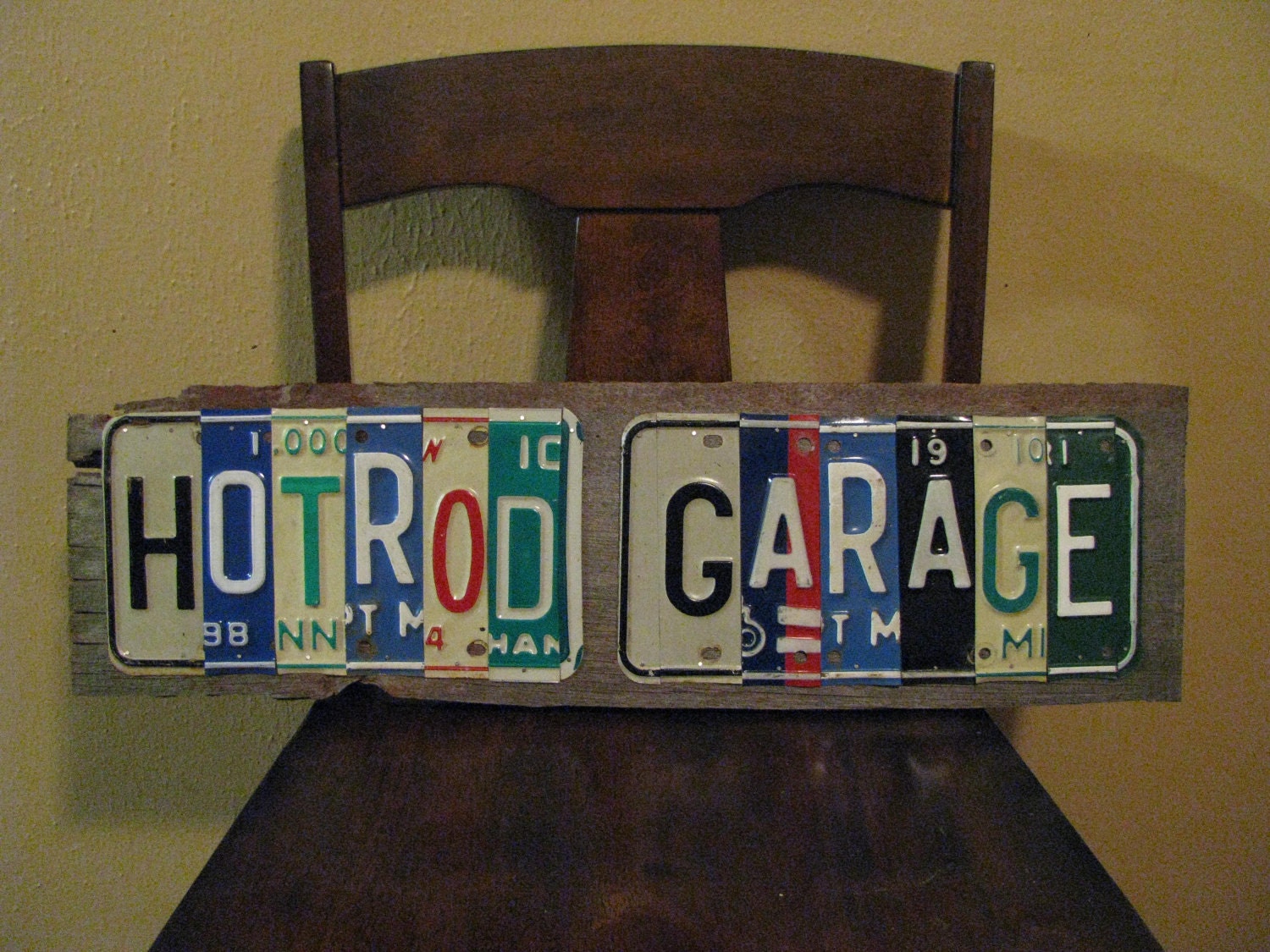 Colt, I too have days where I need silence in order to create! I started Window by the Sea as a fun outlet for some of my creative energy. I hope you continue to find success with Etsy!
Go check out Colt's unique license plate art! I don't know about you but I know my household could use one! Ron would love this for his man cave (if I didn't keep taking over his man cave with all my art work.... sorry Ron!)
If you are interested in saying hello and being a featured seller, please send me a message!
And Don't forget to "like" us one facebook or follow us here at Window by the Sea. Tell your friends for a chance to win this: