A friend of mine sent me a blog this morning that really inspired me to actually use my blog. (I know, I know, I have been majorly slacking.... but if you knew the stress I was under recently, you would give me a break!)
Anyways, the blog is called Splendid Designs. The author is an interior decorator, mother, party planner and much more I am sure. What caught my eye about her blog was her use of pinning.
As you know, I love pinterest and any excuse to spend a few minutes day dreaming about what I could make or what I would like to do is such a nice break from reality. Splendid Designs uses her blog to share her pins and discuss some of her ideas for her interior design and party planning. I really liked her idea!
So I thought I would share with you today my ideas I am working on for my spare room. I have picked up the project so many times and put it down. Mainly because it's my spare room and I don't actually go in there often, and also because I just can't decide what I want to do!
I am going for a nautical theme inspired by my little sister. She started calling herself Taylor the Sailor around.... I think 5th grade? She isn't a sailor, and as far as I can tell she's not too involved with anything that has to do with the ocean or swimming.... but she is our Taylor the Sailor just the same.
Taylor visited for Christmas and stayed with me. I always like to make her feel at home since our parents sold our childhood house. I made a very big attempt at Christmas to fix "her" room up to her liking. And with most things, I didn't really finish it. Sorry Taylor! (But I am trying... bit by bit!)
Here are some of my visions for the Taylor the Sailor bedroom.
Loving the blue strip bed spread. I bought a very similar Tommy Hilfiger one!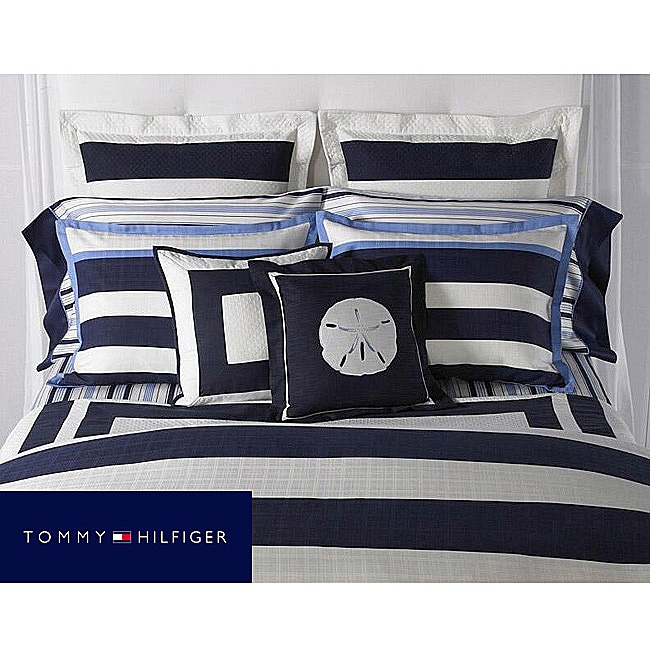 I love the bedspread but I thought it needed some color. So I added these cute red pillows from Delinda Boutique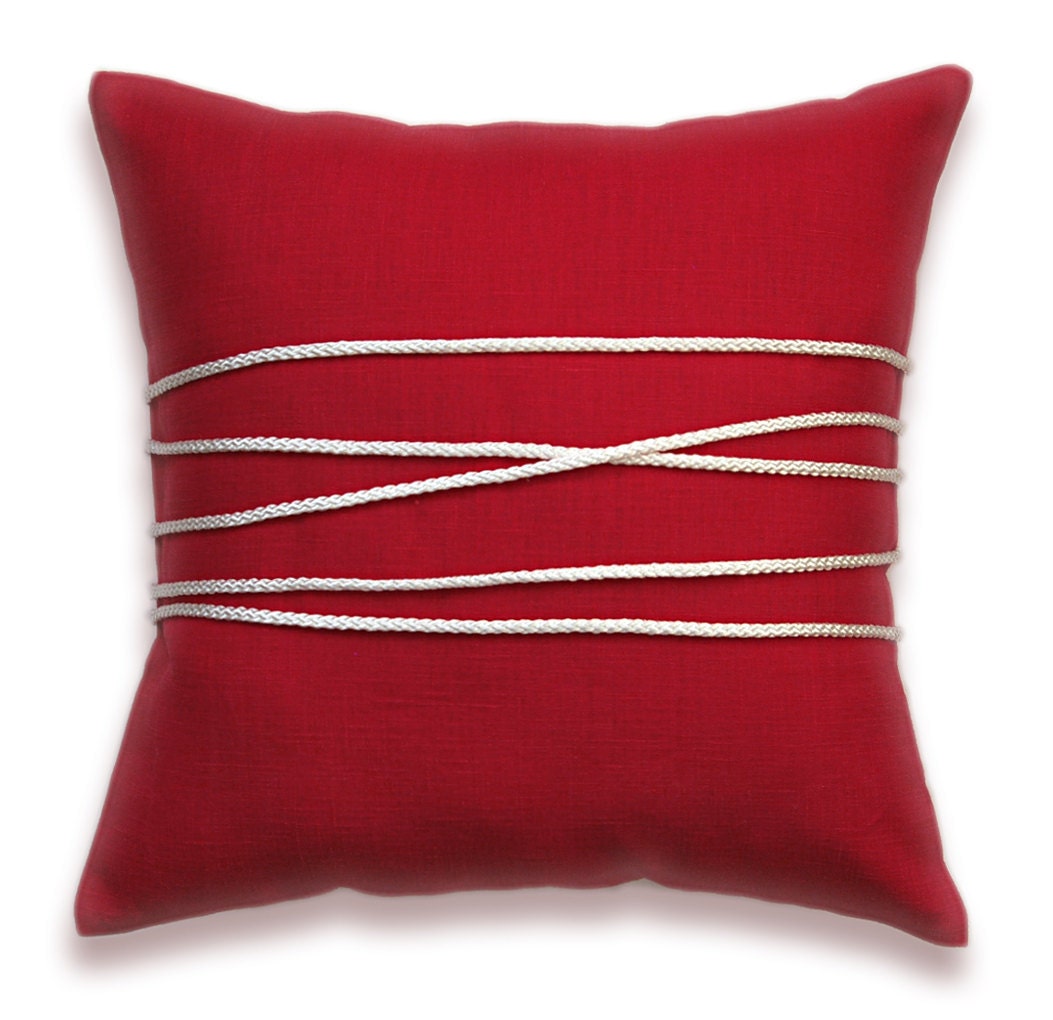 I had Maria, the Etsy shop owner make me 2 of these. They shipped from Bulgaria so they took their precious time getting here. Well worth the wait!
This is basically the progress I have had so far, but I am not done imagining!
Martha Stewart has a great tutorial on how to put together a photo collage. I am currently painting a bunch of old picture frames red, to go with the the red accent pillows. I have never been a real fan of red but, I am hoping these picture frames are just what my room needs to really stand out! (If not, I can always repaint them my favorite go to color... white!)
Now the next thing I want to work on is our side tables. Currently I have 1 side table, and a too large for the bedroom book shelf. (Although the bookshelf is an antique from my grandmother that I absolutely love... it really isn't working in my Taylor the Sailor bedroom)
I am thinking a little something like this
I will be using a window frame for the head board (of course I am!) and I plan on painting that red as well. But I really like the idea of using paddles, so I might try this too.
And of course, no nautical room is complete without the use of a anchor or a captain wheel
The boat bookshelf is pretty cute too!
The only thing I have no clue what direction take is with the closet. The spare room closet currently holds all of Ron's clothes. (Because I am a girl and I can't share closet space... sorry Ron!)
The closet is small, and at one point had sliding doors that we removed in order to utilize the entire space. Now it's just an eye sore. I have to come up with something cute, that doesn't make the small bedroom feel any smaller and something easy to manage. If I add something that makes it a pain for Ron to get into his closet, he won't be a happy camper. Any suggestions?
And as always, I will make a VERY big attempt to take photos of the finished product. But you know taking photos isn't my specialty. Luckily Ron just met a amazing photographer! Nick and his family have become good friends. Hopefully I can convince Nick to help me take photos of my finished products so that I can actually share them with you!